One aspect of living in a Hello Kitty Hell is that Hello Kitty fanatics don't think like normal people. Their minds get so obsessed with Hello Kitty that the main object of anything suggested gets turned around from what has been suggested to Hello Kitty.
I treasure the trips that I take. When we travel, it means I get some reprieve from Hello Kitty – at least that was the case several years ago. It's now getting more and more difficult as this recent conversation can attest:
me: I'd like to plan an overseas trip. Where would you like to go?
wife: Oh, I don't care. Any place is fine.
me: I was thinking about South America. Maybe Argentina.
wife: No, not there.
me: How about someplace in Africa. I'd really like to see the wildlife there.
wife: No, not there.
me: How about Russia? I've always thought that would be a great place to visit.
wife: No, not there.
me: I thought you said that any place was fine. That you didn't care.
wife: I don't as long as we can travel on this plane (takes me to her computer to show me the below photo) and it doesn't go to those places.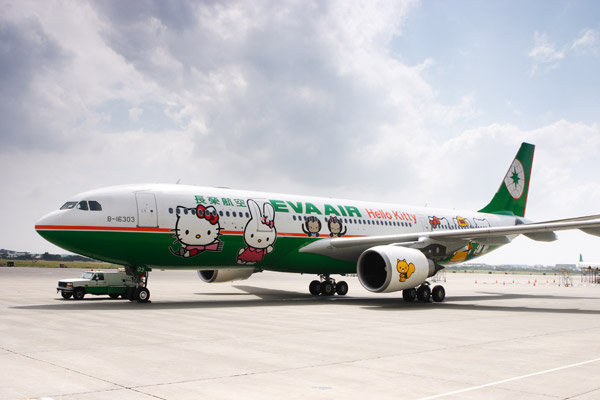 me: That is a Taiwanese plane. We can only go to Taiwan. wife: Great, I'm glad we can agree where we want to go…
So our next overseas trip has been delegated to EVA air and wherever their Hello Kitty airplane goes. Of course, once she got it into her mind that this was acceptable, she had to show me photos of what the trip was going to be like. The stewardesses will all be wearing Hello Kitty uniforms:
But it doesn't stop there. The interior of the plane is decorated Hello Kitty and even cups, trays and snacks: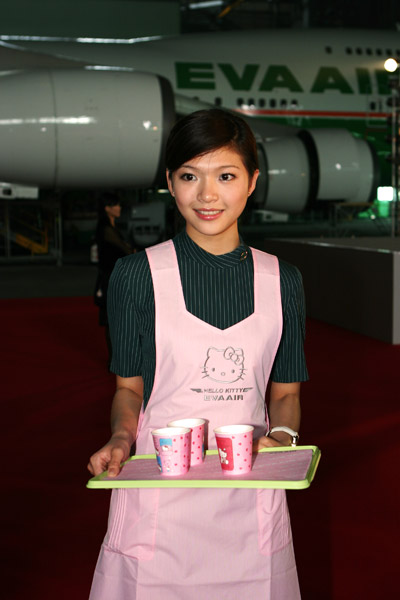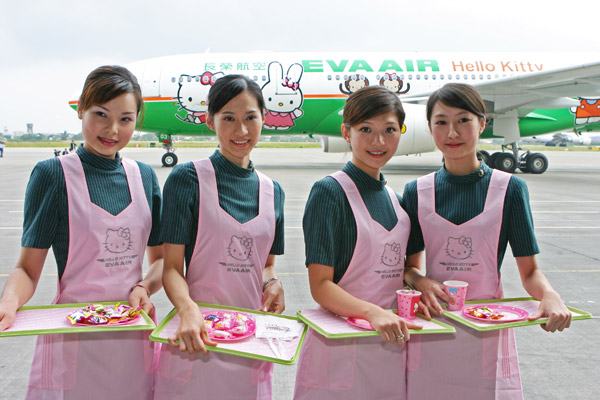 Worst of all? Even the food is Hello Kitty.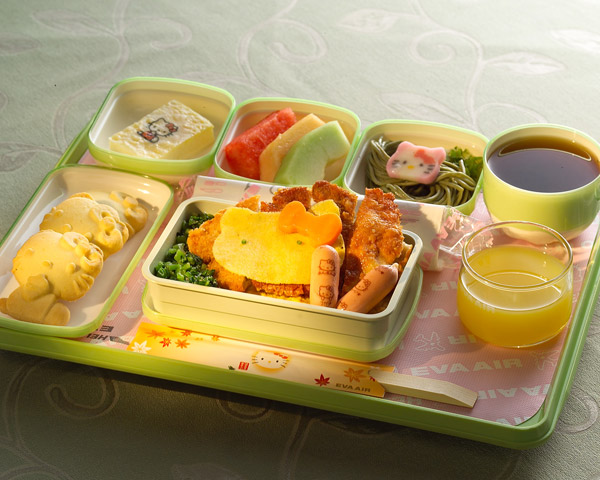 Now why is it when terrorists blow up planes, they never have the decency to blow up the planes that would be a service to the world?