It's a sad, sad day in the world when the today's youth believe it's cool to tag walls with Hello Kitty graffiti: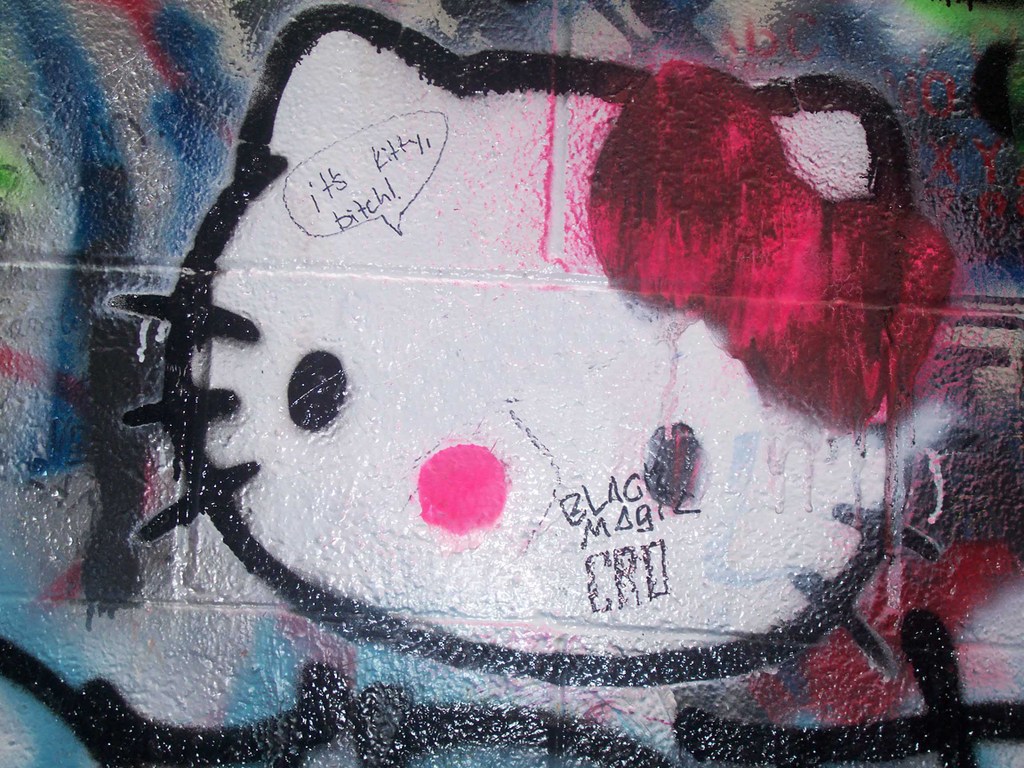 I know that Hello Kitty Hell is getting bad when my automatic reaction to seeing this is that it must be a publicity stunt marking some Hello Kitty anniversary. Sanrio probably paid a bunch of kids to put graffiti all over the place because why would anyone in their right mind (of course, this is once again making the very wrong assumption that Hello Kitty fanatics are able to think rationally) ever want to admit that they used Hello Kitty when they tagged a wall?
Of course, then the panic starts to set in imagining that it wasn't a Sanrio stunt and someone out there really does think creating Hello Kitty graffiti is cool. This, in turns, leads me to hope that it's a Sanrio publicity stunt (how utterly wrong and downright disgusting is that?!) so that I can believe today's youth isn't completely doomed. The problem then reveals itself that even if the youth didn't do it on their own, they were willing to do it for money at Sanrio's request meaning that the future is doomed either way. And in reality, that is the only logical conclusion one can ever conclude when one lives in Hello Kitty Hell…
Sent in by shelley who deserves to have her house tagged every day with Hello Kitty graffiti for thinking this anything good could ever come from sending a photo like this to me…
Update: Was there ever any doubt that there would be more Hello Kitty grafitti?
Hello Kitty letting you know exactly how she feels about you: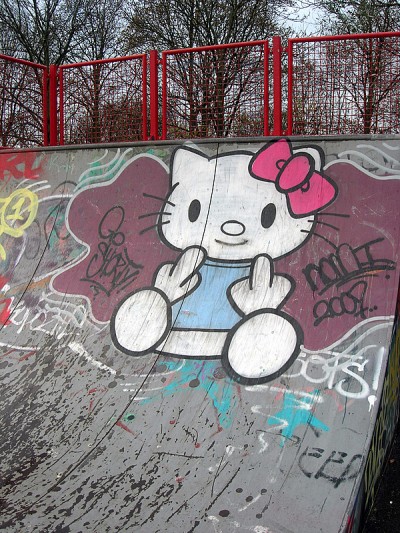 Sent in by Jason via drhenkenstein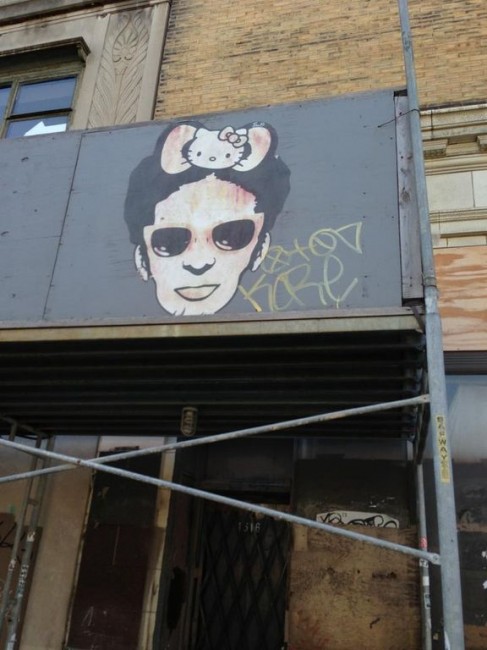 Sent in by Bitty Ted