You would think that one Hello Kitty computer would be able to satisfy the Hello Kitty masses, but that seems to be far from reality. There are far too many Hello Kitty computers in existence to feel positive about the future of the world we live in (from special occasion Hello Kitty computers to Hello Kitty computer mods). Add yet another one of these to the list of pink hellishness with the Hello Kitty MiNew A10 nettop computer: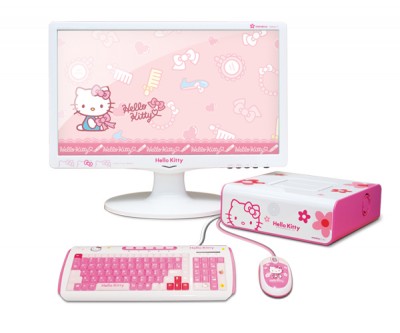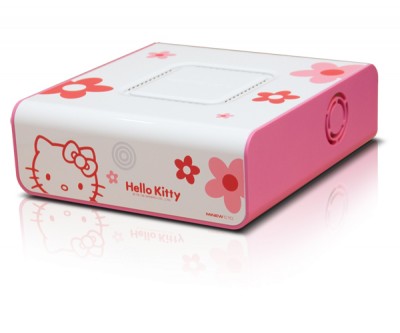 The evil feline has decided that she wants to dominate in every computer niche and turn the world of computing pink. She already has the Hello Kitty netbook covered, so it was obviously time in her mind to Kittify a nettop.
Of course, my wife absolutely loves this one and wants one. It doesn't matter that she already has a Hello Kitty laptop which means that she'll try to convince me that I need a new computer (which will just happen to be this one). Yet another day in Hello Kitty Hell…
Sent in by sarah (via akihabaranews) who should have to work on one of these pink atrocities as punishment for ever thinking that sending this to me could be a good idea.