This is my second post in my continuing long-shot attempt to win a contest to blog about the Vancouver Winter Olympics and in the process, hopefully help out a good cause.
This contest is for a Hello Kitty Nori punch courtesy of my wife (who incidentally has been greatly encouraged by acquaintances who say that there are quite a few places to buy Hello Kitty crap in Vancouver — which has me thinking that maybe winning isn't going to be the escape from Hello Kitty Hell that I had first imagined…):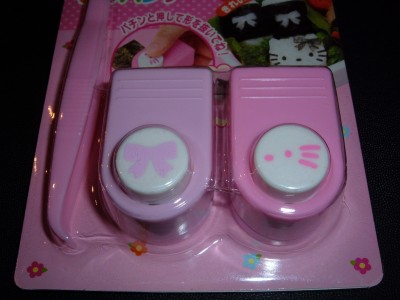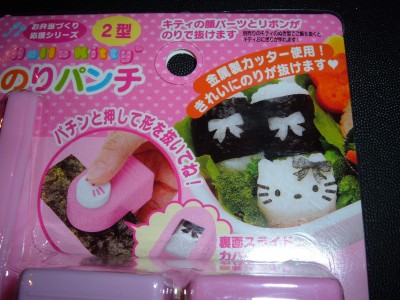 The Olympic contest is to help support and spread the word about lesser known athletes participating in the Olympics games. I decided to participate by helping get the word out to people by creating Facebook fan pages.
Entering this contest is easy — simply become a Facebook fan of Tugba Karademir, a Turkish ice-skater who has struggled to find coaches and sponsors when many top ice-skaters are treated like rock stars. If you have the chance (although not part of the contest), also leave a message of encouragement and I'll make sure that Tugba reads it.
After becoming a fan, leave a comment letting me know that you have and that will be your entry. I will have a random number generated for the comments that qualify left below. The person's comment that matches the number will receive the Hello Kitty nori punch.
The contest starts now and will end at 11:59 pm eastern (10:59 pm central, 9:59 pm mountain and 8:59 pm pacific) on Sunday January 24th. Open to anyone living anywhere in the world.
Update: For all those that entered the first contest and became fans of Clyde Getty (and if you haven't, please do), he slightly injured himself doing a triple layout back flip in competition. I think he would greatly appreciate a message of encouragement for a quick recovery. Please consider doing so.
Update 2: Congratulations to Carol Browne who won the ice tray in the previous giveaway.
Update 3: There were 94 official entries in this contest and the randome number generated was 46 making Harriet the winner. Congratulations.