It's more than a bit ironic that despite Hello Kitty having no mouth, she has quite an oral branding fixation. This irony is all the worse because the Hello Kitty oral branding tends to be some of the worst. It's difficult to keep one's sanity when you see things like the Hello Kitty tooth, the Hello Kitty retainers, the Hello Kitty tongue stud and the Hello Kitty tongue and lip tattoos. One would assume that these disasters would bring Hello Kitty fanatics to their senses and that they would realize that Hello Kitty does not belong anywhere near their mouth, but that would be making the terrible assumption that Hello Kitty fanatics have common sense. Thus someone thought that Hello Kitty braces would be a good idea: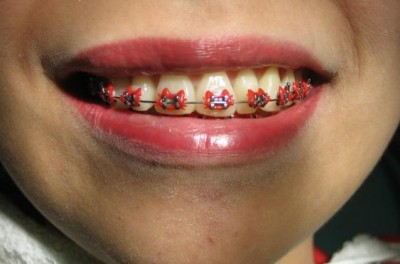 Let me give you a little hint that will serve you well in life. If you see a cute girl and she smiles at you to reveal a set of Hello Kitty braces or if your current significant others says that she has to have these, turn around and run. Better yet, sprint as fast as you can. Failure to do so with result you wearing a Hello Kitty tux while she walks down the aisle in a Hello Kitty wedding dress while you exchange Hello Kitty wedding rings. And that will only be the beginning of your Hello Kitty Hell…
Sent in by Vivian
Update: You really thought that the evil feline could stick to a single color?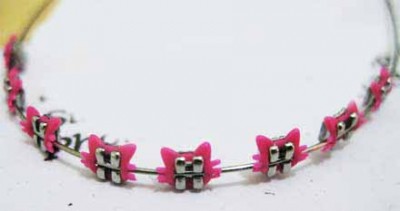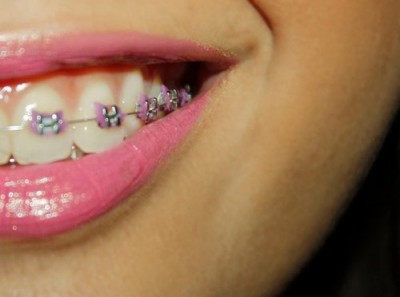 Sent in by Vivian