My wife's friend came by and proudly displayed her new Hello Kitty tattoo. There is nothing worse to a Hello Kitty fanatic than having someone do something that would indicate in any way that they were more of Hello Kitty fan than the fanatic. My wife doesn't often get jealous when it comes to Hello Kitty (how could she with all this crap she has?), but that wasn't the case this time. So my wife is now insisting that she needs to get a Hello Kitty tattoo (or more) and is searching for the perfect one at the moment. Unfortunately, there seem to be plenty of Hello Kitty tattoos to choose from: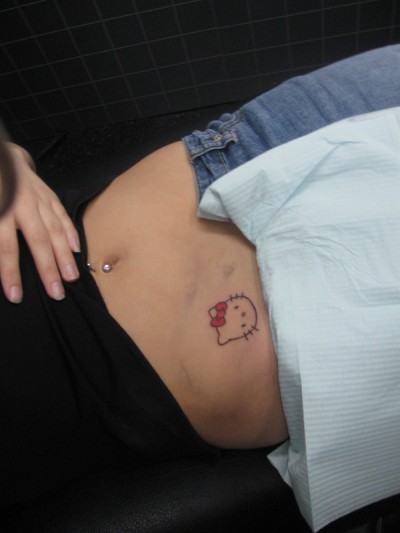 Left by
kaylamuldoon
via
twitter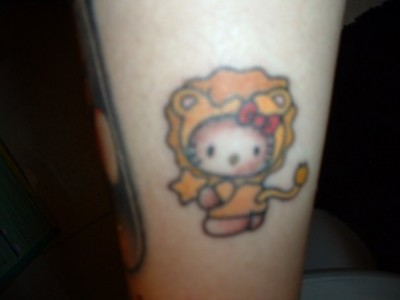 Left by Jessica on
Facebook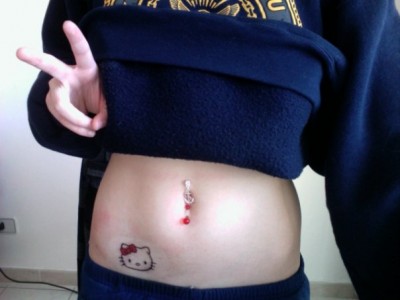 Left by Steffijo on
Facebook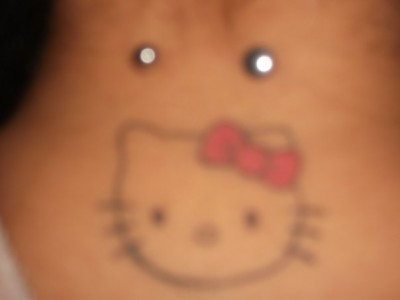 Left by Rosemarie on
Facebook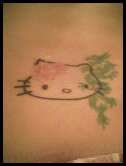 Left by on Angelia
Facebook
While the thought of anyone wanting to place Hello Kitty on their skin permanently is disturbing in its own right (wife: "It's so cute and sexy and a tribute to Hello Kitty"), it also will add another aspect to Hello Kitty Hell. One of the only times that I don't have to see Hello Kitty is when my wife doesn't have any clothes on — a tattoo would make Hello Kitty Hell a 24 hour a day ordeal.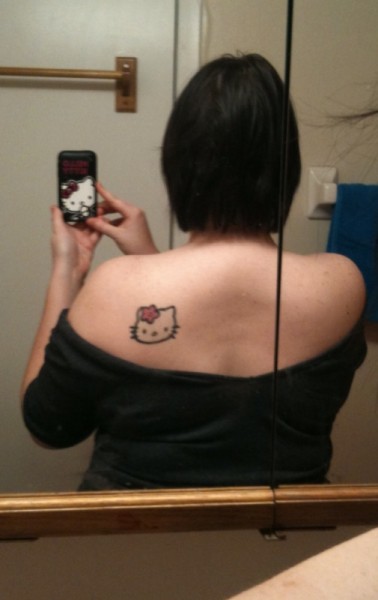 Sent in by Whitney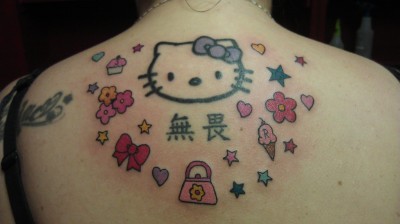 Sent in by Domonique