It doesn't take long for Hello Kitty fanatics to take a bad idea of the Hello Kitty cat and make it even worse. When it comes to Hello Kittifying, no pet is safe, even if you're a dog:
Living in Hello Kitty Hell, I know the humiliation that this dog must feel. While it may be physically less painful than the Hello Kitty dog tattoo, mentally this dog is a goner (of course, my wife has a different take: "Awwww, that is so cute!! The owner must love that dog so much!). The real question is where will this Hello Kittification of pets end, and my guess is that if Sanrio – and Hello Kitty fanatics – have their way, it's not going to be a pretty sight to any non Hello Kitty fanatic in the end…
Thanks to Kristin (via RavenNW) who should be forced to walk down the street wearing this Hello Kitty costume for even thinking of bringing this to my attention.
Update: More unfortunate creatures that must have done something unthinkably terrible in their previous life to end up being a pet of a Hello Kitty fanatic: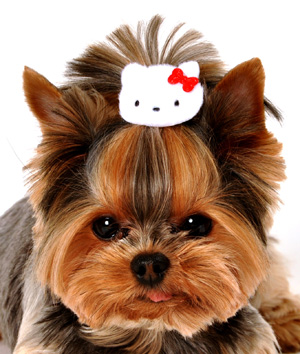 Sent in by lauraschue via The Pink Paw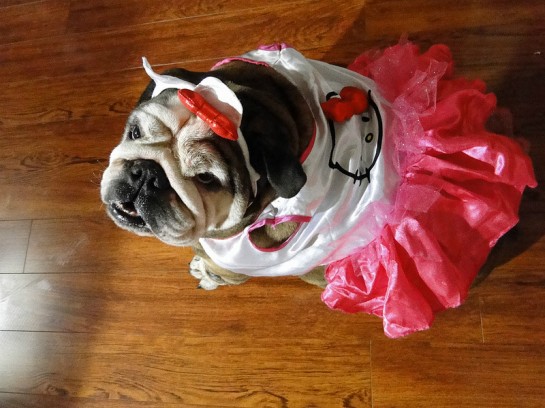 Sent in by Gina