While the Hello Kitty vibrator pretty much put to rest any doubt that Sanrio wanted to expand beyond kids, the recent collaborative between Hello Kitty and Aki Hoshino pretty much continues along these lines. For those unfamiliar, Aki Hoshino is a Japanese bikini model that has turned that into a b-list TV career: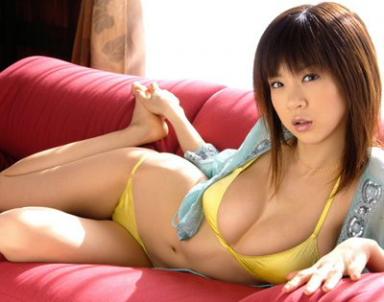 Not known for much else but the massive amount of flesh on her chest, Hello Kitty has embraced her with a new T-shirt line: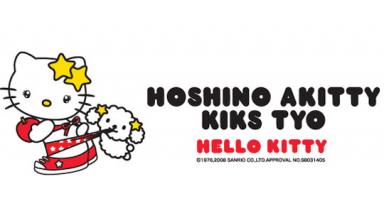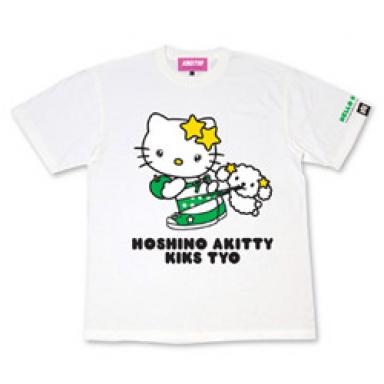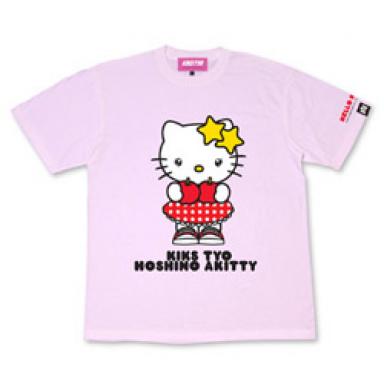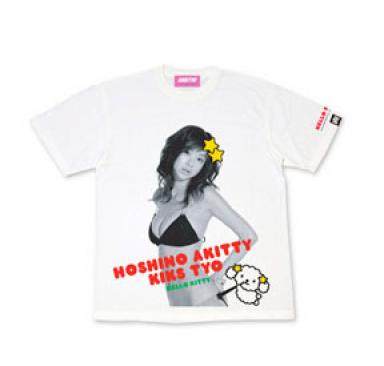 It seems that Hello Kitty doesn't use apples to only measure her height (5) and weight (3), but also the size breasts that she dreams about. Given her height and weight, even I can see that breasts the size of apples wouldn't be a pretty picture for the evil feline.
Of course, my wife loves this since it shows that one more popular TV star also loves Hello Kitty. It seems, however, there are limits to how I'm allowed to view this collaboration. Hello Kitty and Aki Hoshino together are permissible for viewing, but apparently not Aki Hoshino by herself in a bikini as I quickly learned by being sent to the couch for the night in the Hello Kitty sleeping bag. There's never any upside when living in Hello Kitty Hell…
Sent in by akifan, who really should be be punished in unspeakable ways for thinking that sending me these photos could ever result in something positive and not eventually lead me to the Hello Kitty sleeping bag…