Some things you just can't make up. The Hello Kitty vibrator shoulder massager is a perfect example. The Hello Kitty love hotel bondage room is another. I have no doubt that the Hello Kitty S&M pink leather flogger also belongs on this list: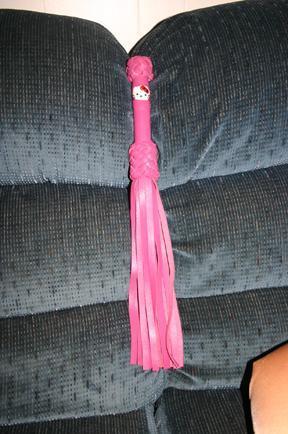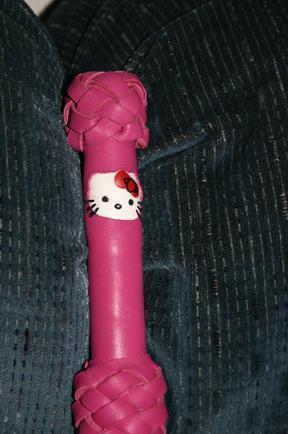 Not only is the entire concept of a Hello Kitty flogger being made seriously wrong, I will now have terrifying nightmares of how my wife will use it if she ever gets her hands on one. Photos like this and this instantly come to mind. With horrifying thoughts of my wife waking me up with Hello Kitty head on and a pink leather flogger in hand now stuck in my brain, I guess I can pretty much give up on getting any sleep for the next few months — just one more way for the evil feline to add to my Hello Kitty Hell…
Left by Nicole in the comments (via vikingsal) who should have this device used on her until she bleeds Hello Kitties as punishment for ever thinking that revealing the existence of this could be a good idea…
Update: Was there ever really any doubt that more than one of these would be created?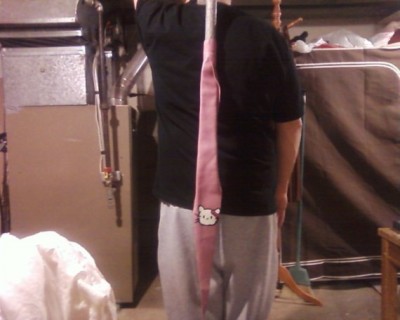 Sent in by Kryistina (via Sensuous Bliss)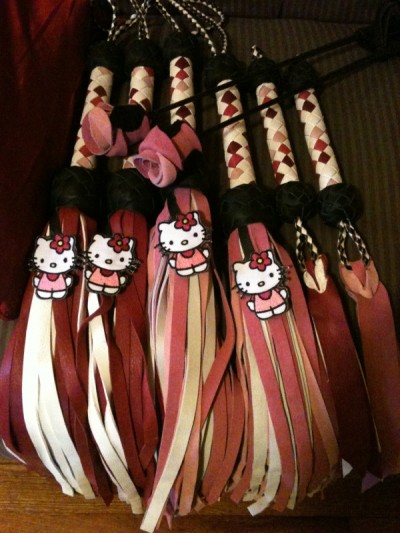 Left in comments by kittykitty