One thing that you learn quickly when you live with a Hello Kitty fanatic is that you are never safe from the evil feline when traveling. That's because no matter where in the world you might be, there is a good chance that a Hello Kitty store exists — and the one universal truth for those living in Hello Kitty Hell is that if there is a Hello Kitty store to be found, the Hello Kitty fanatic will find it. Take these photos and story as a classic example: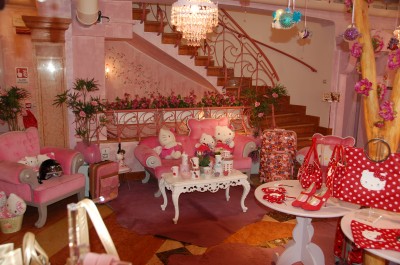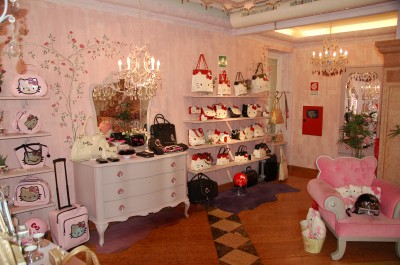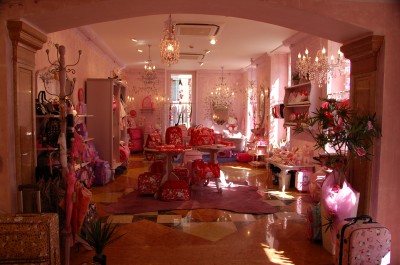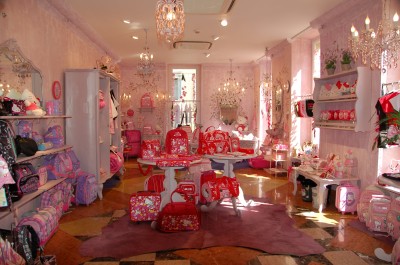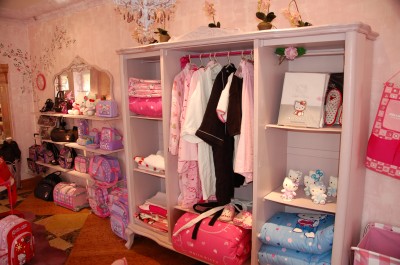 This is the message that came with the photos:
Got sucked into this store not one, but TWICE with my wife while on vacation in Verona, Italy. Every possible piece of junk they could stick the face onto was there, for sale, and 4x the price in Euros that it should cost. Worst of all, there were THREE floors to this joint. — RT
I know exactly how this poor soul feels because that is exactly what happens every time my wife and I take a trip. Actually it is even worse these days because most of our trips are planned around actually going to see some Hello Kitty event so there is no "chance" in the equation.
I can tell you that there is nothing more disheartening than visiting a country and spending most of your time in Hello Kitty themed shops rather than the historic places that it offers. Just another reason why you never want to find yourself living in Hello Kitty Hell…
Sent in by RT who has already suffered more than I could ever wish upon him as punishment for sending me these photos and getting my wife excited about her next Hello Kitty adventure since he had to spend two afternoons in that ungodly place…