Even worse than people asking me to be a Hello Kitty wedding planner is the thought that one day I will have to hear about the concrete plans for my own Hello Kitty wedding. I make every attempt not to write anything about Hello Kitty wedding related stuff because it inevitable leads to trouble. When my wife and I got married, her Hello Kitty fanaticism had yet to kick in, and not having a Hello Kitty wedding is something that she feels is missing from her life. Our Hello Kitty wedding would, of course, include a minimum of at least one Hello Kitty wedding dress (it's common for the bride in Japan to change into three or four different dresses during the wedding ceremony):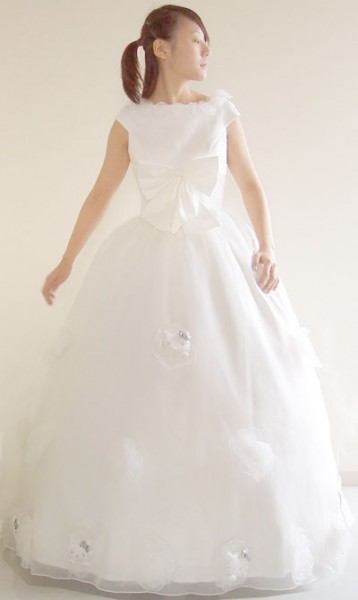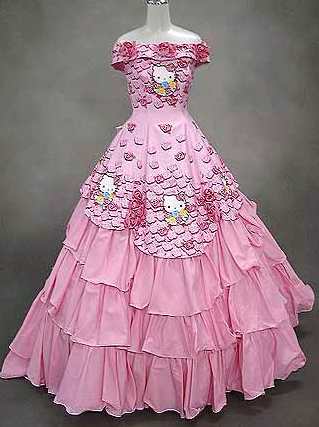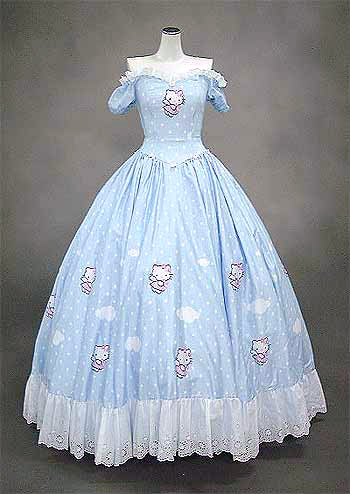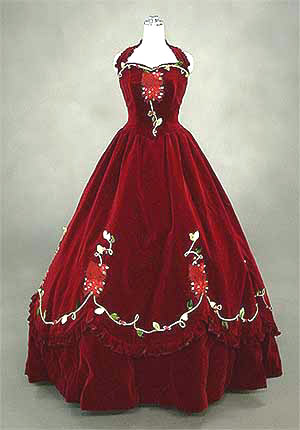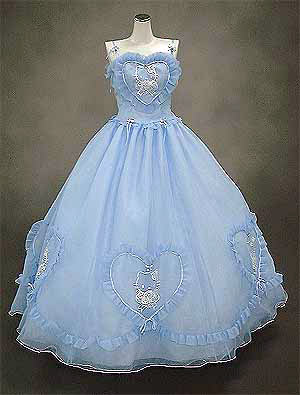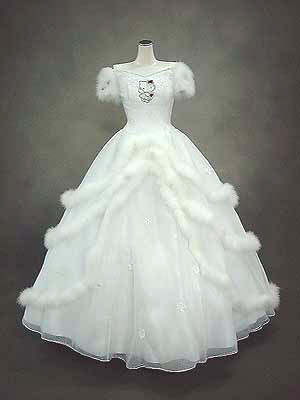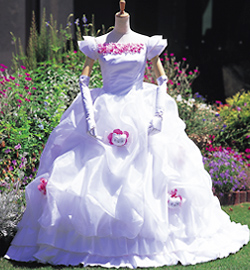 A second wedding with the full Hello Kitty theme is at the top of my wife's wish list for our upcoming 15th wedding anniversary. It would include such horrifying things as the Hello Kitty tuxedo, Hello Kitty horse drawn carriage, Hello Kitty wedding cake, Hello Kitty wedding rings and ultimately end with us receiving a Hello Kitty wedding certificate. Facing something like this, it should be no surprise that I avoid anything and everything that might bring the second wedding topic up for discussion.
Hello Kitty fanatics don't consider (or much more likely, don't give a damn) that I may have a very good reason for not posting the Hello Kitty wedding dress, so they continue to send these photos to me almost as much as they used to send me photos of the Hello Kitty toaster. Stop. Just stop sending these photos to me. Believe me, if there is something out there that has anything to do with a Hello Kitty wedding, I have already seen it (and if I haven't, I really have no desire to see it).
The fact that over five different Hello Kitty wedding dresses exist (and they're actually coveted by many women) is further proof that the evil feline has successfully implemented her plan to take over the world. I know my personal Hello Kitty Hell has definitely reached new depths when it makes more sense for me to post these photos — and suffer through the inevitable consequence of listening about how wonderful a Hello Kitty wedding would be for the next several months — than it is to have them keep arriving in my email box…
Sent in by far, far, far too many people that obviously need to have their family and friend preform a Hello Kitty Intervention to rescue them from an addiction far worse than Hello Kitty cocaine…