What's worse than cleaning up around the house? Cleaning up around the house using Hello Kitty cleaning products. Nothing makes mopping the kitchen floor worse than having the evil feline staring back at you the entire time — something which happens when you have the Hello Kitty mop in your house: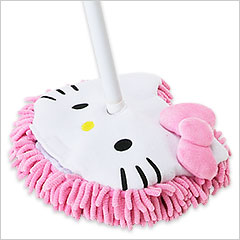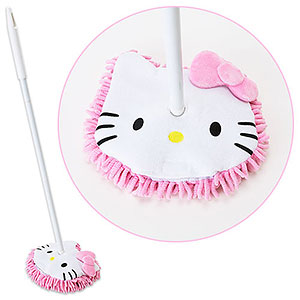 I have to admit that when I first had to use this, I was tempted to get a bottle of ketchup or red food coloring and liberally spread it around the area where the handle goes into Hello Kitty's forehead. Somehow I don't think that my wife would appreciate that type of humor and I resisted once I realized how long I would likely end up sleeping in the Hello Kitty sleeping bag on the couch. Still, just the thought brings a smile to my face, and sometimes that is all you have to hang onto when you live in Hello Kitty Hell…
Update: You really thought that they would stop at just one?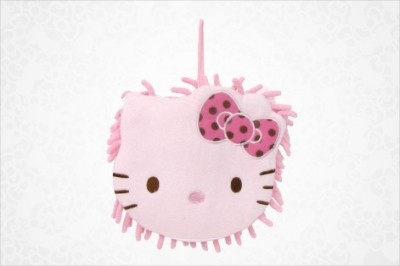 Sent in by sandy284