There really was no doubt left that Hello Kitty would put her name and likeness on anything and everything after she decided that the Hello Kitty vibrator (oh, sorry, I meant "shoulder massager") was actually an acceptable item for the evil feline to promote. Since Hello Kitty alcohol was also deemed age appropriate for all the fanatics, was it really that much of a stretch to believe that Hello Kitty cigarettes would appear at some point?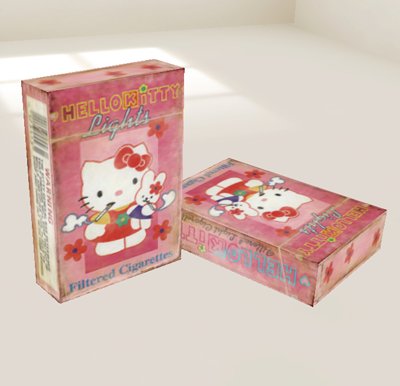 Completely disregarding the irony that a cat with no mouth (but an extreme oral fixation) wants to help girls be beautiful, happy and healthy by encouraging them to suck away on cancer sticks (I have no doubt that they have been engineered in such a way that when the cancer appears, it's in the shape of Hello Kitty's face), my biggest fear would be what they actually taste like. One would assume that it would be impossible for cigarettes to taste any worse than they already do, but that would not be giving Hello Kitty her due when it comes to making things worse when it seems impossible to do so. Or maybe she will make them taste so sickly sweet that fanatics can't resist them. Then they will become so addicted and smoke so many packs that they begin dying off. Maybe Hello Kitty cigarettes aren't such a bad idea after all…
Sent in by hkdiva
Update: You thought that it would stop at one?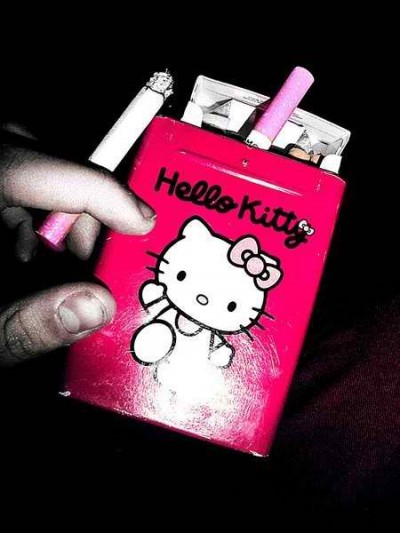 Sent in by ciggirl