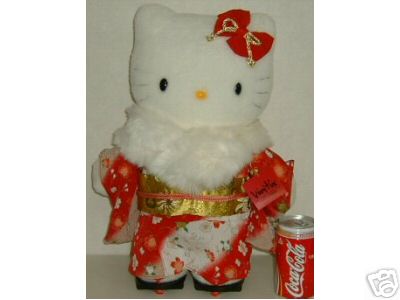 I received an email from someone who challenged me saying that I was making Hello Kitty Hell up and exaggerating. Oh, if only that were truly the case!! The one thing that you will learn as you continue to read this saga is that it all gets so absurd that nobody could ever be creative enough to make up something like this. There are just some things in the world that are so completely wrong that when you hear about them, you know that despite the chill it sends down your spine, it has to be true. I think you'll see my Hello Kitty Hell is that way. 
I was talking to a friend over the weekend and he suggested that I go on the wife swap show, but the truth is that I could never subject another person to Hello Kitty Hell and live with myself later in life. There are some things that are just too cruel to contemplate, and that is one of them. I do think that it may be an effective strategy to implement on mass murderers in place of the death penalty – much more painful and lasting over a long period of time. I'm sure the inmates would be able to successfully fight it in court, however, as cruel and unusual punishment.
In relation to providing proof, Emily also asked if my wife had a website (I hope that this was to get some type of demented pleasure at my expense and not the desire to imitate my wife.) This is another one of those Catch 22 situations. She really should have one, but if I create one for her I'm afraid of what will happen and have thus been avoiding this next logical step. At the moment she doesn't have a website dedicated to Hello Kitty, but does have an extensive Hello Kitty eBay Store which as you can see, has over 1000 different items for sale. Now imagine that what is listed there is only a tiny fraction of what is stored in our house and you begin to get a picture of what I live with.
Hmmmm, maybe I should make the person who challenged me come live for a month as punishment…