I knew this was bound to happen because it is, for lack of a better term, so Hello Kitty Hellish. My wife has been adding Hello Kitty computer accessories left and right: the USB powered Hello Kitty keyboard cleaner, the Hello Kitty USB foot warmers, and the Hello Kitty USB lap warmer — so what is the missing element? To start Hello Kittifying the computer itself. She took a big step in that direction when this arrived in the mail…the Hello Kitty keyboard.
Of course, there is no illusion that the Hello Kitty computer pimping is going to stop here. She is already on the lookout for "the perfect Hello Kitty computer" as well as exploring more Hello Kitty computer accessories to add. Which all points to Hello Kitty Hell moving beyond the current reality and becoming a virtual nightmare in the future…
Update: More Hello Kitty keyboards that would drive most people off the computer for life.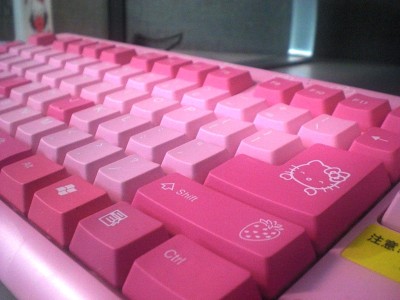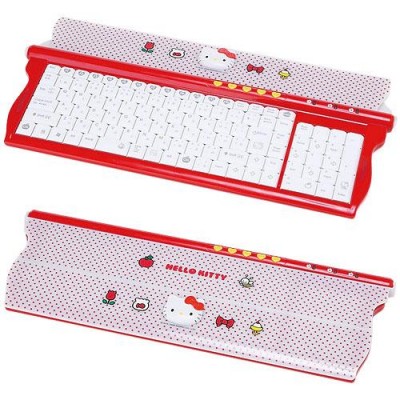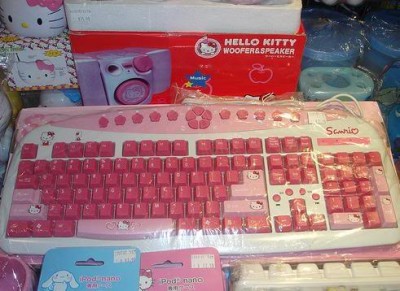 Sent in by stacyl (pink keyboard via number657).