It has been well established that Hello Kitty fanatics don't need to have any use for a Hello Kitty product to still lust after it and decide that they need to add it to their collection. My wife doesn't play any musical instrument, but that has not stopped her from collecting a small symphony of music related items.
The other day I was digging through our closet looking for my baseball glove (which fortunately, is not something that they currently make in a Hello Kitty pattern at Sanrio, but I have no doubt they are already planning to release a line) when I came across a Hello Kitty ukulele: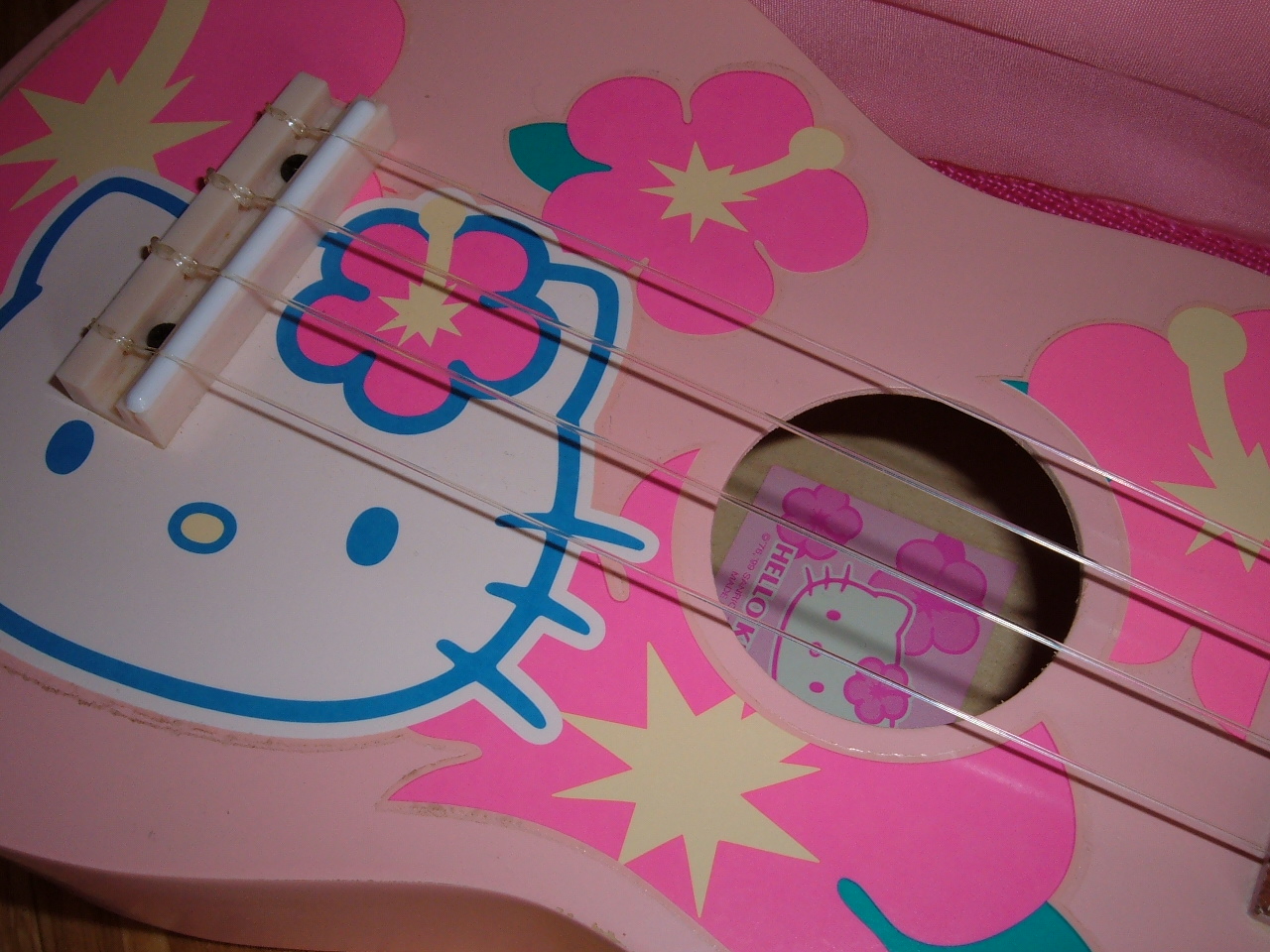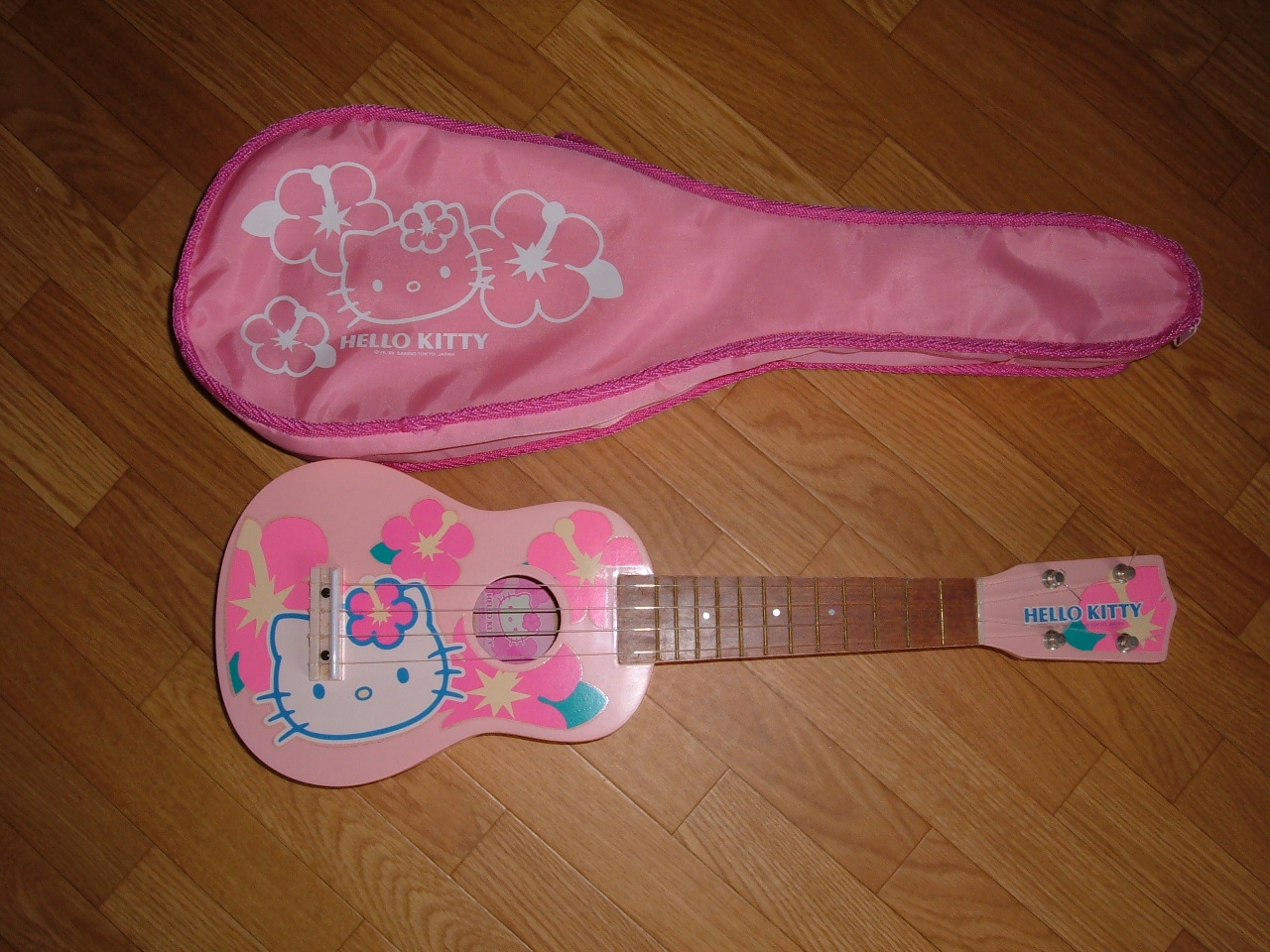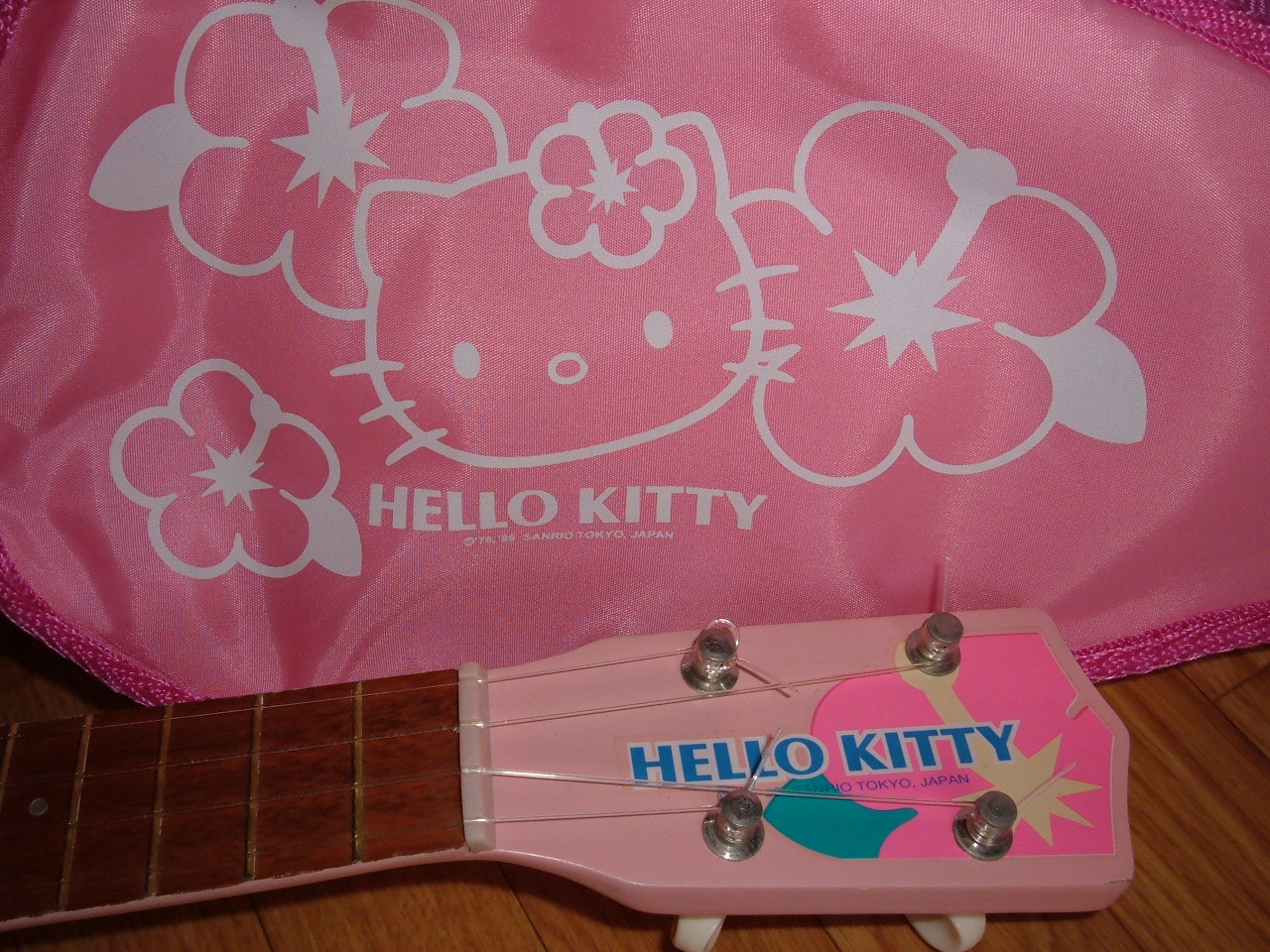 While the mere fact that there is a market for Hello Kitty ukuleles should be enough to confirm that all is not right in the world, what grabbed my attention is that this Hello Kitty item was sitting in the back of a closet. This is definitely not the typical action of a Hello Kitty fanatic who proudly displays each and everything on which the evil feline's face appears. Could it be that my wife had forgotten about this piece in her Hello Kitty collection?!?
The obvious move would be to immediately destroy the musical instrument relieving the world of one more piece of nauseating cuteness. The problem, of course, is that Hello Kitty fanatics have an uncanny way of knowing that something is amiss in their Hello Kitty universe even when any normal person would be completely oblivious to the change (take for example the toilet paper incident…)
So I'm now faced with a dilemma of what to do. This may be a rare chance for me to actually reduce my wife's collection without having to pay the price of sleeping on the couch in the Hello Kitty sleeping bag (small victories in Hello Kitty Hell are few and far between). So the question of the day is, do I dare tempt fate and challenge my wife's all powerful Hello Kitty radar or do I assume that this was a well conceived trap for which I will end up paying for by becoming intimately familiar with the new Hello Kitty sleeping bag and let the Hello Kitty ukulele continue its life in the back of a darkened closet?