Public enemy number one of this blog: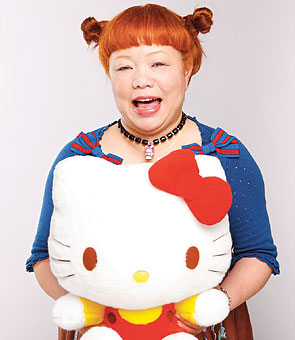 She gave an interview to Time Magazine. From the evil creator herself (as if there was ever any doubt of their plans):
What will Hello Kitty be doing in 10 years?

In 10 years' time, everybody around the world will know her. Also, the number of male and female fans will be the same. Men who are still reluctant to be seen with Kitty in public today might be wearing Hello Kitty boxers. But they will eventually stop being shy and will show off Kitty proudly.
One more warning sign that all is not right in the world…