You really have to feel sorry for dogs that end up in Hello Kitty fanatic homes. Whether they are putting you in Hello Kitty dog clothes, placing a Hello Kitty muzzle over your nose, putting you in a Hello Kitty doghouse, placing a Hello Kitty head over your own or forcing you to get a Hello Kitty tattoo, life pretty much sucks all the way around. Of course, a Hello Kitty fanatic won't stop there. When you're old and you can no longer walk on your own, your owner will promptly embarrass you to no end by getting you a Hello Kitty dysplasia orthopedic brace: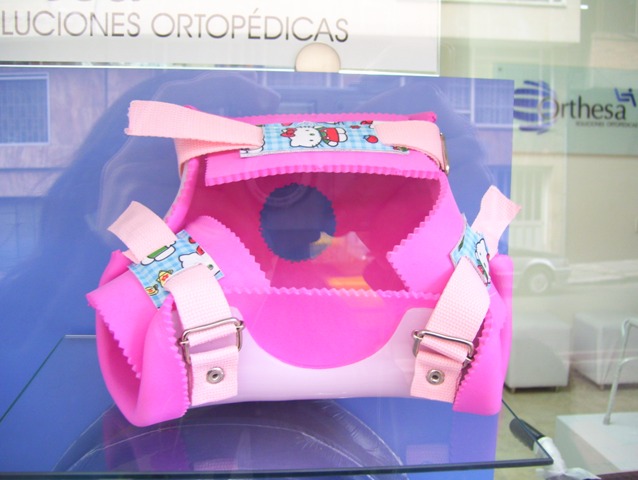 Basically, this is a leg brace for dogs who suffer from arthritis, mild to moderate hip dysplasia, decreased endurance during activity, hip pain, low back pain or weakness and back leg limping. The Hello Kitty fanatic, not believing that this type of physical pain is enough, then humiliates the dog with this Hello Kitty brace to ensure maximum psychological pain for good measure. Would you expect anything less for anyone (including a dog) living in Hello Kitty Hell?
Sent in by a. who should have to have all her medical supplies for every major operation be Hello Kitty branded for thinking even an instant that sending me this photo would be a good idea.