It's a given when you live in Hello Kitty Hell that something worse than what you have already seen will come along. You know it's going to happen and you just prepare yourself for that that day coming down the road. What is not anticipated is that the horror will show up so quickly in your email box. In response to the Hello Kitty camper, you knew that there would be a Hello Kitty tent out there: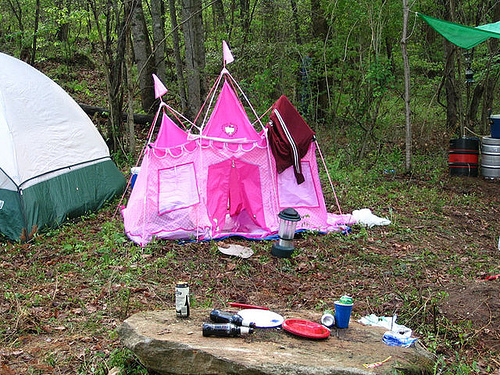 There is no possible way that all the Hello Kitty beer and Hello Kitty sake could drown away the nightmarish image of having to wake up in something like that. Might as well find the Hello Kitty camping knife, take out your own eyes — and heart just for good measure — because that would be a hundred times less painful than having to admit to any living being that you actually went camping in one of these.
While the camper is a horrendous injustice to anyone that is sane, at least it can withstand the rocks and sticks that the wildlife would undoubtedly begin to throw at you for disturbing the wilderness. The Hello Kitty tent, on the other hand, basically is asking for a bear to come in and eat you as a snack (to the applause of all the other forest animals for getting rid of a complete eyesore).
Sent in by Claudia who really should have to live in this tent as her home for letting my wife know this exists and creating the chance that I might someday find myself in one of these…
Update: Did you really think that the evil feline could stop at one Hello Kitty tent?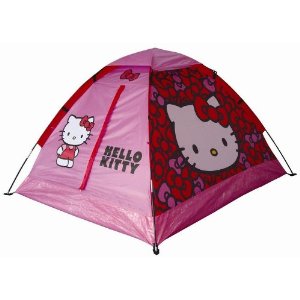 Sent in by outdoorsgirl