I guess the Hello Kitty tongue stud and the Hello Kitty lip tattoo weren't the only oral fixations the evil feline has when branding herself on others. Apparently it's also important for her to exist as a Hello Kitty tongue tattoo: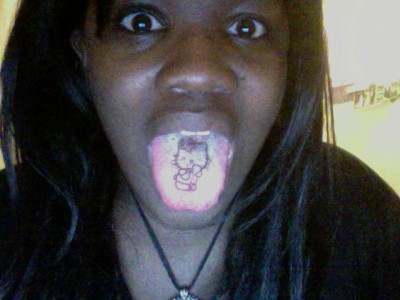 I'm sure that Hello Kitty fanatics have a perfectly reasonable explanation as to why someone would want to do this which makes perfect sense to them, and I'm also sure that this same explanation will be completely incomprehensible to me and anyone else with common sense. Maybe it was someone that wanted Hello Kitty inside her and this was the best she could do or that there is some hidden meaning in putting Hello Kitty into your own mouth since she doesn't have one on her own. All I know is that it's a disturbing Hello Kitty trend that I'm praying my wife finds no interest in pursuing or Hello Kitty Hell will definitely be taken down to an entirely new level…
Sent in by bonnietrey who should have to get a Hello Kitty tongue tattoo as punishment for ever thinking for an instant this would be something that should be sent to me…
Update: Was there any doubt that more than one person would do this?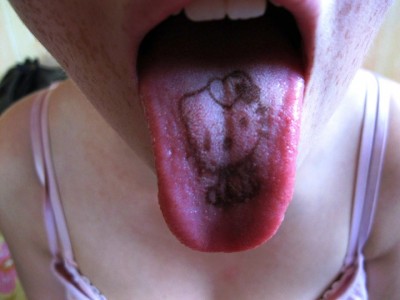 Sent in by Riin