I hate my birthday. It's not that I care that I am getting a year older, but the fear each year of what my wife will do to celebrate it. It's never a pretty sight and no matter how much I protest, she manages to slip the evil feline into the celebration in some way. The truth is that what she would really like to do is throw me a party like this: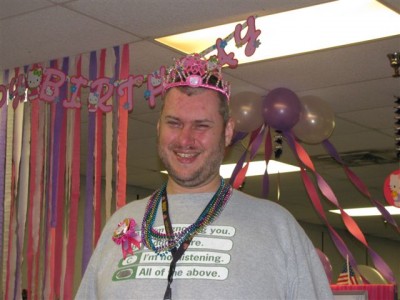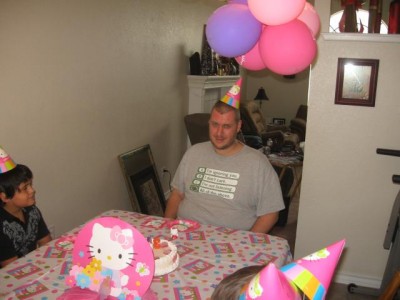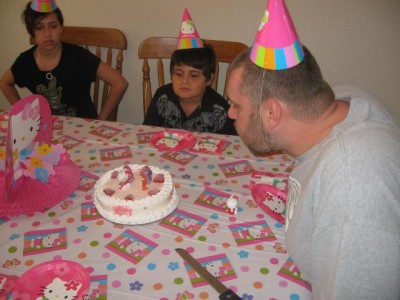 Upon seeing these photos, my wife immediately wanted to know why I couldn't be a better sport about celebrating my birthday and why I insist that it be free of the evil feline. She thinks I should be a better sport and smile like this man.
Of course, she fails to notice the tightly clinched jaw that indicates that someone is about to die if this continues and the tears of shame that are welling in his eyes at the thought of what will happen when these photos hit the Internet — these moments were exactly why Hello Kitty guns were created and you know that any jury would forgive any massacre that occurred.
This, however, does me little good. Now that my wife has proof that another man has smiled his way through the most horrendous torture imaginable, she believes that there is a way to get me to do the same. Did I mention that I hate my birthday?
Sent in by Mickel who has already suffered far more by having to endure these parties than I could ever wish upon him as punishment for giving my wife ideas of what to do for my next birthday by sending the photos to me…