This is why I hate this time of year. No sooner has Halloween and the celebration of whatever freaking year the evil feline has turned (does it really matter since she still looks exactly the same?) ended that I start getting emails for things like a Hello Kitty pink feather Xmas tree: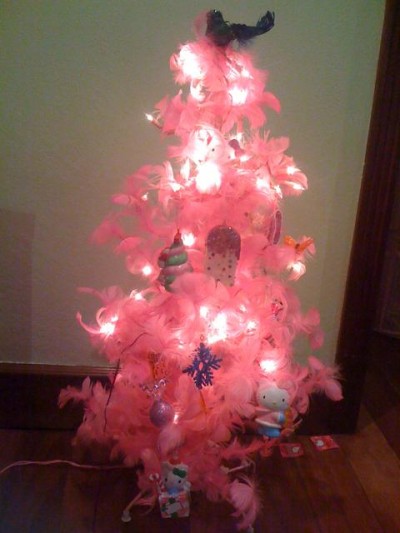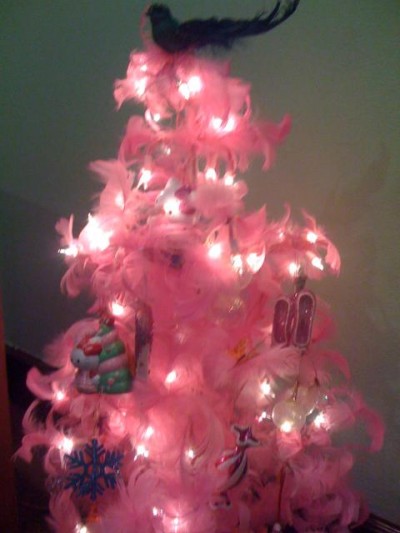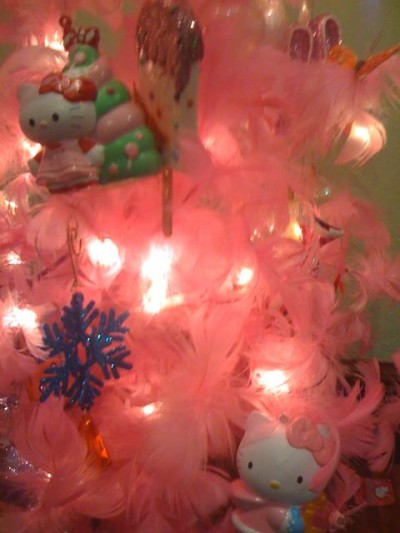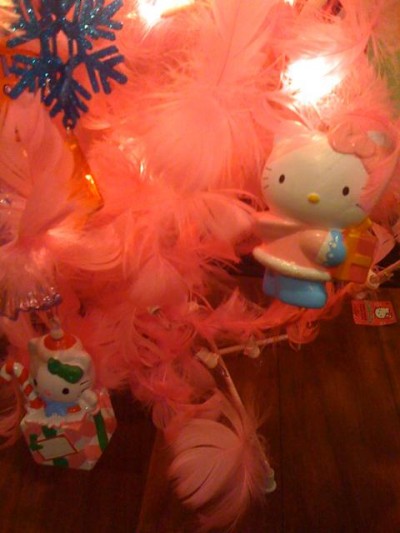 Of course, my wife loves it and immediately asked me what I thought about it which is always a no win situation in Hello Kitty Hell. If I tell her the truth that it looks like a cat got hold of a flock of pigeons and puked them up after drinking a gallon of Pepto Bismol, I would most certainly be spending the rest of the week on the couch in the Hello Kitty sleeping bag. On the other hand, if I lie and tell her that it looks nice, then there is a good chance that I will have something similar sitting in my house for the rest of the holiday season.
Unfortunately, my tactfulness is running in short supply these days due to the constant reminders that we failed to go to Three Apples (doesn't bode well for the rest of the holiday season) and I may have let some of the cat/flock of pigeons/puke and Pepto Bismol slip out. At least I'll be sleeping on the couch knowing that pink monstrocity won't be our holiday tree this year which counts as a tiny victory when you are living in Hello Kitty Hell…
Sent in by mariammbaby who is punishing herself far more than I could ever imagine by simply thinking that this is a positive addition to her home…
Update: It looks like it is going to be an awfully pink Hello Kitty Hell Christmas: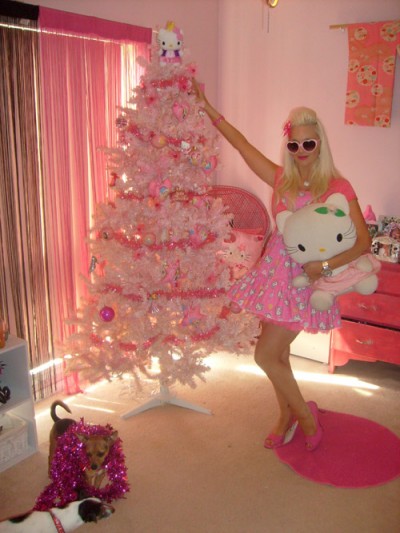 Sent in by Gabe (and left on facebook) who says the following: "This morning I woke up (in my already pink Hello Kitty bedroom decorated by my wife by the way) to find this tree. My wife (who is hello kitty mad) was up to 3am decorating for Christmas and when I woke she had turned our tree into a pink kitty wonderland — its amazing what they can do with a can of pink spray paint and a collection of HK toys."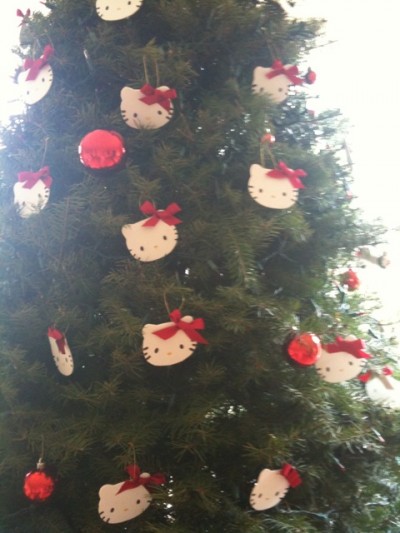 Sent in by schoolnerd via Twitter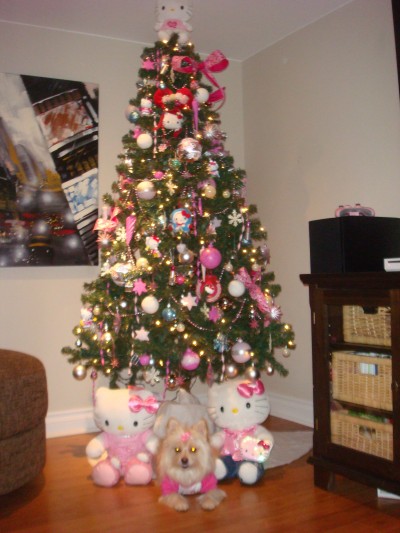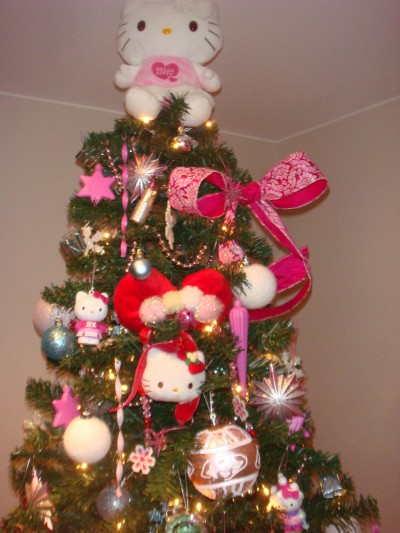 Sent in by kendra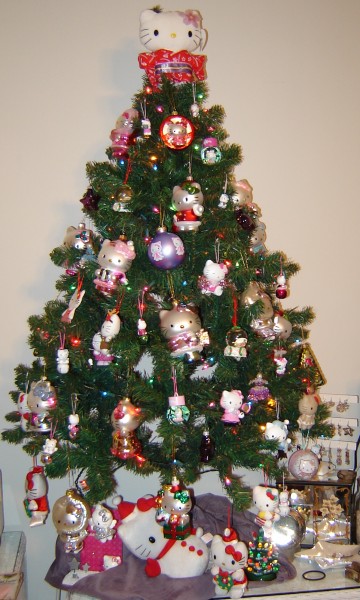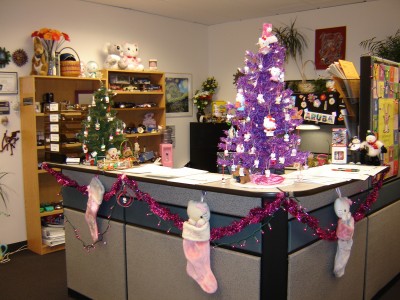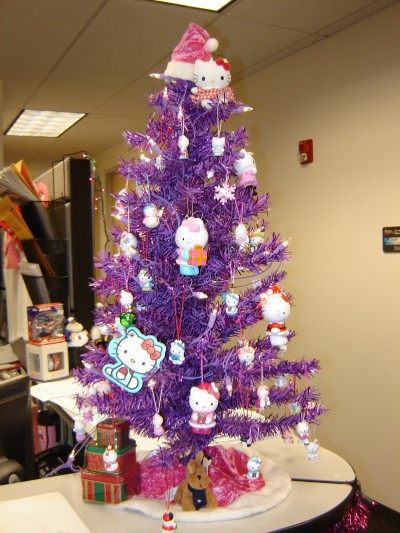 Sent in by Michelle of both her home and office Christmas trees.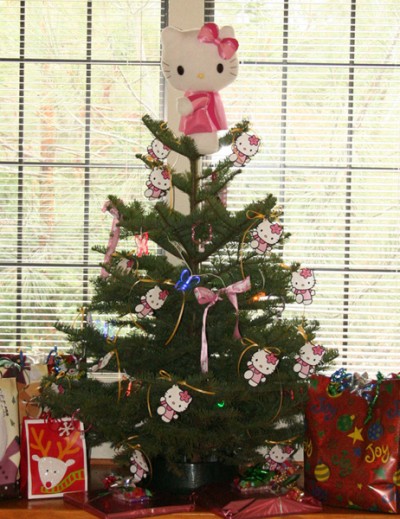 Left by @4PrettyPrincess via twitter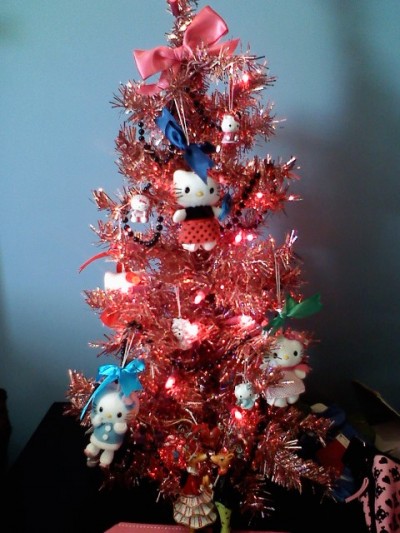 Sent in by ericka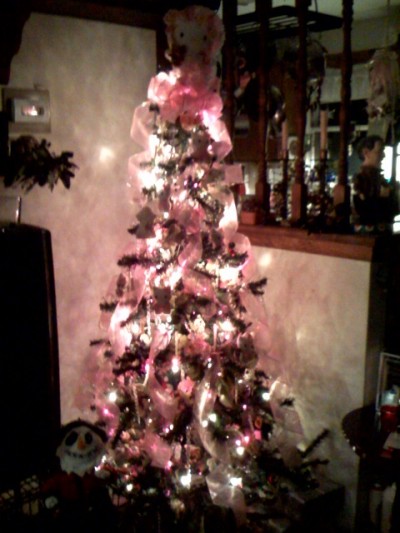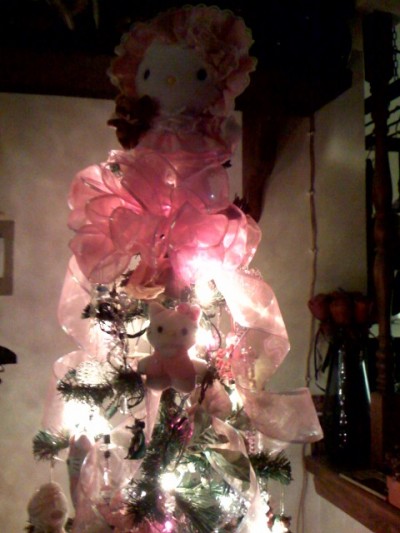 Sent in by Colleen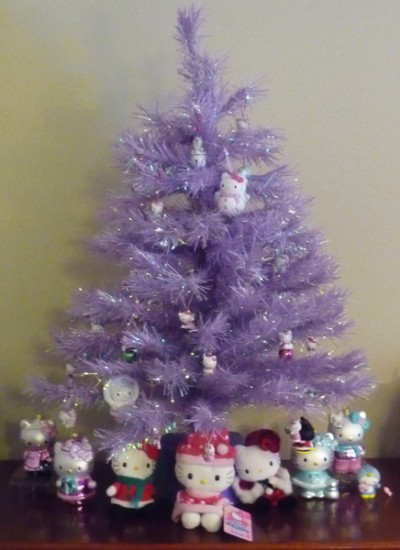 Left by @JoanArkham via twitter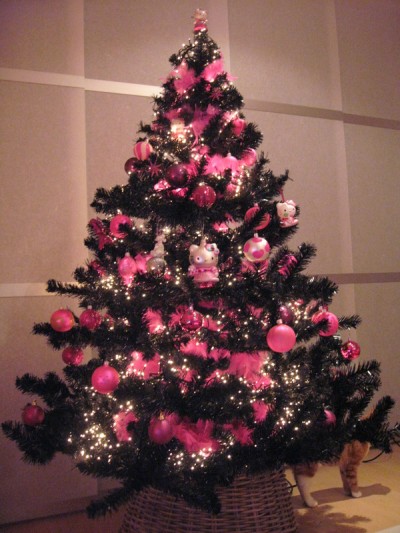 Left by @RopeMarksMuse via twitter