If you have spent any amount of time on this blog, you know that when it comes to Hello Kitty tattoos, the evil feline has no problem mixing it up with absolutely everything. This includes religion, so it really shouldn't come as a surprise that someone thought that a Hello Kitty Virgin Mary tattoo would be a good idea: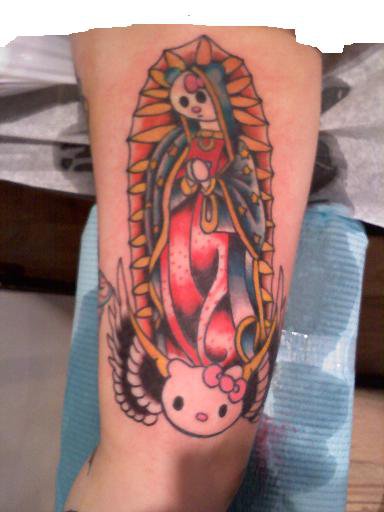 So the evil feline not only claims that she is the son of god, but she also claims that she is her own mother at the same time. Is there really any doubt that she also believes that she is her own dad? The mere fact that I even have to write and contemplate this proves beyond a doubt that I live in Hello Kitty Hell…
Left by Marykate on Facebook who should have to suffer eternal punishment (which I guess she is in a sort of way since this is her tattoo) for making me even ponder about the above scenario and for thinking that showing this to me would result in anything positive for the world.
Update: One would assume that a single virgin mary tattoo would be enough to torture the world, but obviously they would be wrong: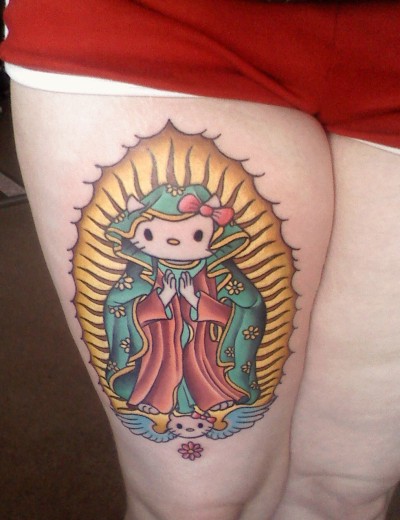 Sent in by Kate