Most people put Hello Kitty and Halloween together to create some of the most awful combinations possible, but every once in awhile someone comes up with a quality idea on how to treat the evil feline at the end of October. Jason Freeny (of Hello Kitty anatomy fame) decided that Halloween 2010 should be dedicated to the dissection of the official Balzac Hello Kitty Skeleton Costume vinyl figure: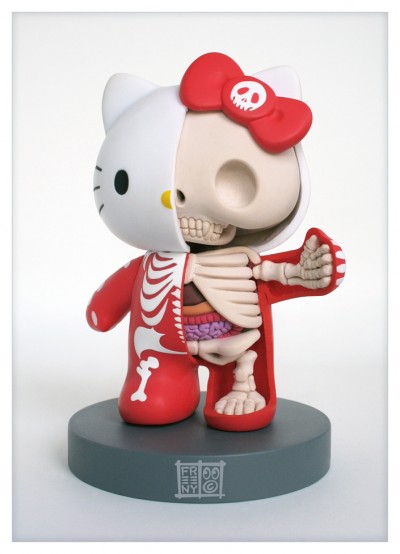 Now, I certainly would have enjoyed seeing a whole lot more blood and guts (and screams certifying that the dissection was done while Hello Kitty was still alive), but I will still approve of cutting Hello Kitty into pieces as an excellent way to celebrate the 31st of October. Does this mean that Hello Kitty is officially dead?
Sent in by Jason Freeny also found on facebook.