While everything Hello Kitty freaks me out, there are definitely some Hello Kitty items that freak me out more than others. It's stuff like this that is definitely on the high end of freaking me out list – Hello Kitty contacts: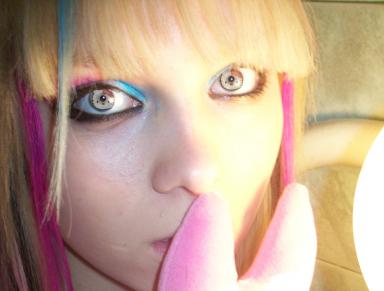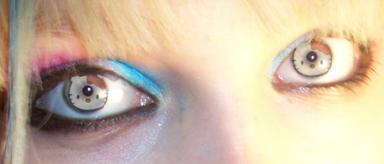 While it is fairly obvious that Sanrio has figured out a way to possess Hello Kitty fanatics, these contacts give that possession much too much reality. Seriously, this is something right out of a horror movie. Of course, my wife thinks they are "the cutest thing ever" and wants a pair.
I already have an image of me happily dreaming away about life free of the evil feline when my wife comes to wake me up, I sleepily open my eyes and I instantly have the &*&%$#@@ hell scared out of me — and this happened each and every morning for the rest of my life. And that is just the first moment of the day which would pretty much guarantee that Hello Kitty Hell moves to yet another unthinkable level…
Sent in by Ali who really should be punished in unthinkable ways for even considering for a split second that sending me this photo would be a good idea.
Update: The frightfulness continues: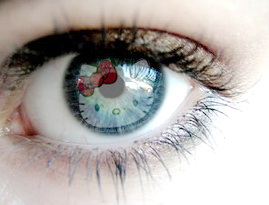 Sent in by sarah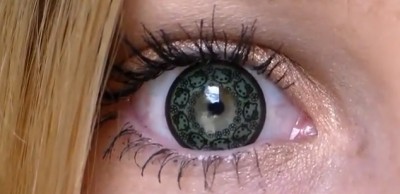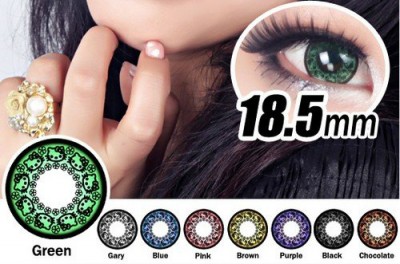 Sent ion by denise
Now they are advertising contacts for men: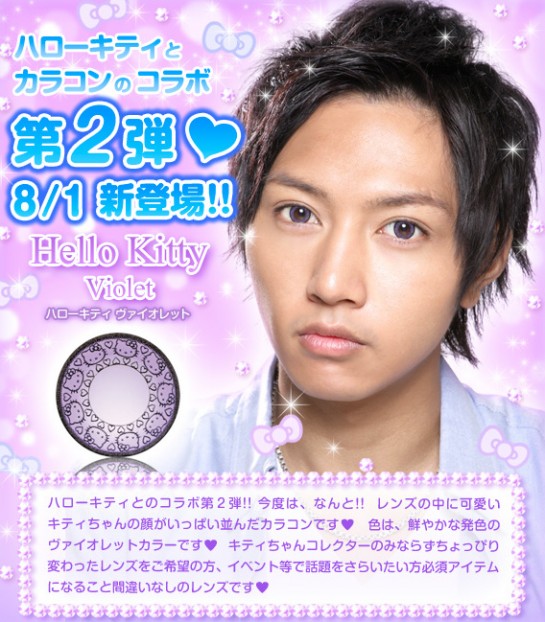 Sent in by Alex