It's bad enough when your girlfriend encourages you to dress up in Hello Kitty stuff (same guy as in the photos below) and humiliate yourself, but you know you've reached new depths of horror when you begin to see Hello Kitty even when the evil feline is not there. Case in point – the Hello Kitty bruise: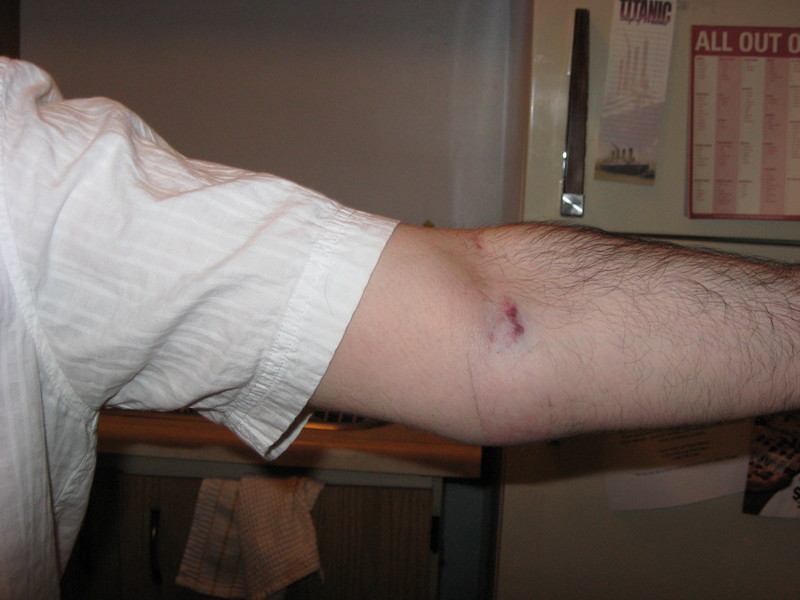 Everyone gets bruises and there is nothing special about this one you would assume unless you happen to be dating a Hello Kitty fanatic: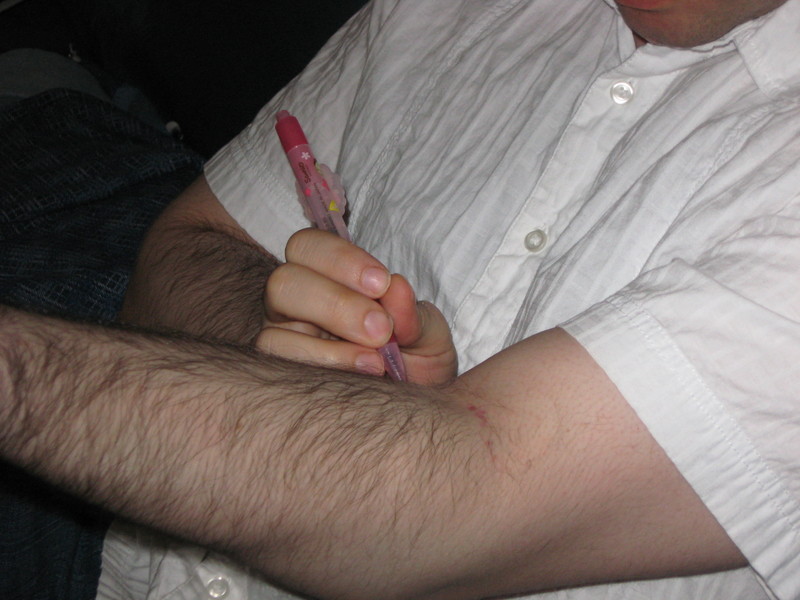 She would encourage you to take out a pen and fill in the blanks until — tada — you have a Hello Kitty bruise: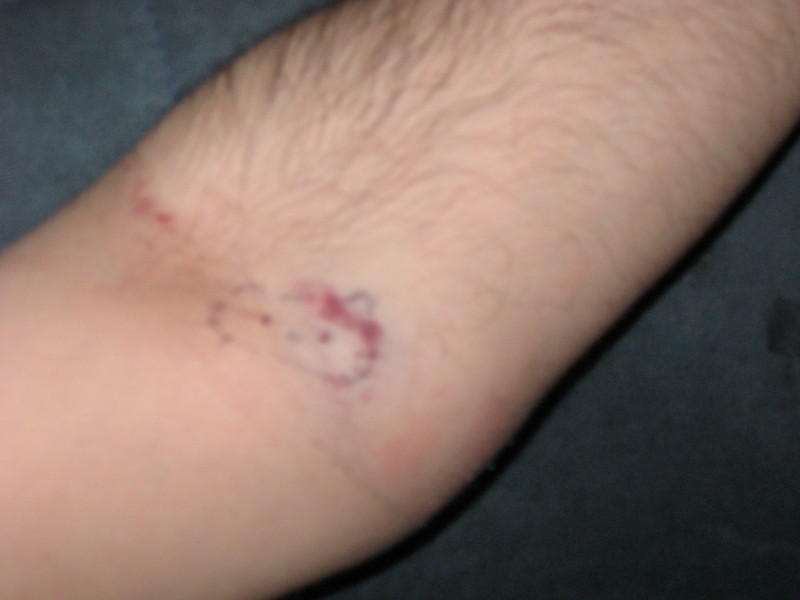 This was the explanation that came with the photos: "My boyfriend was hospitalized yesterday with severe dehydration. Today we noticed that his blood bruise from the IV site looked like Hello Kitty's bow."
At first I assumed the "we" meant the Hello Kitty fanatic and not the boyfriend (since my wife often uses inclusive words like "we" when describing her feelings of Hello Kitty when she should be stating "I") and I was going to give the poor guy a break, but then a closer look at the photos bring up these questions:
Why is the guy drawing Hello Kitty on himself (with a Hello Kitty pen no less)?
How come he even knows how to draw Hello Kitty?
Why doesn't he slit his wrists instead of drawing Hello Kitty on himself since this would be vastly less painful?
The only conclusion I can come up with is that he wanted to draw Hello Kitty on himself (shudders at the thought).
I suppose this is what happens when you give up the Hello Kitty Hell fight and decide to submit to the evil feline's power. If anyone ever sees me do anything like this feel free to grab a Hello Kitty gun (any model will do) and shoot me. I would certainly appreciate being put out of my misery…
Sent in by Suzanne who obviously has created living conditions that are far worse than anything I could ever wish upon her for thinking it could be a good idea to send me these photos…